Hello, it has been three weeks or so since my last post. I am happy to say I have been itching to get back to my blogging, especially as this is my tenth post!
I am back home breathing the Irish air. And how amiable this land of cow pats and daisy chains is! I had quite forgotten about my long coat and scarf: now they engulf my body that had acclimatised to the Mediterranean heat. Dare I even say a log fire was needed to heat the cockles of my soul yesterday… Autumn is taking reign over Summer like an older sibling might guide a reluctant younger sibling back home in twilight after a fete.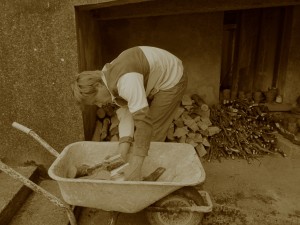 The last three weeks have manifested in my mind as though a carnival. My experiences, swim in a blurred formation, constantly in motion from one flamethrower to the next. Upon reflection, I see a large montage stretching out before me. It is bursting with sounds, sights, people, scents, foods, languages and human kindnesses.
I would like to thank the old girl, aka my little Punto, for starting first time every time throughout the weeks. During the trip she became a formidable chariot, who gallantly drove though thunderstorms, heat, crazy traffic and almost impassable roads in the heart of the Tuscan hills. We sensed the Punto knew she was back in her homeland- Italy.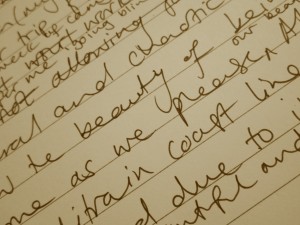 Just before we set off on our road trip my partner had managed to convince me that 'going with the flow' would provide the necessary vava-voom a trip like this needed to create a truly unique holiday. I was unconvinced because the idea of throwing away a trusty plan felt unnatural and chaotic to me.
However, on return from our trip I can finally see the beauty of being 100% free in unknown lands. The captivating beauty of the Tuscan hills, the French and Italian Mediterranean coastline or the picturesque towns were the only dictator in deciding where to rest one's head for the night. By using airbnb we were able to book a room cheaply at the drop of a hat. What I loved most about using airb&b was that we were embraced into family homes and given the opportunity to be within the countries culture rather than on the outside looking in.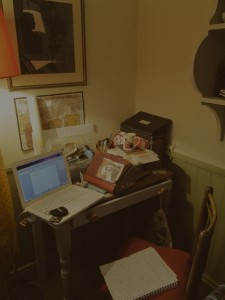 My adventure abroad has ended, leaving only traces of tanned skin and the salty remnants of other cultures. I will leave you with a passage from Henry Wadsworth Longfellow's poem- The Day is Done or in my case the adventure is done.
" And the night shall be filled with music, 
And the cares that, infest the day, shall fold their tents,
like the Arabs,
And as silently steal away"
Look out for next weeks post… it's all about Fruit&Veg!