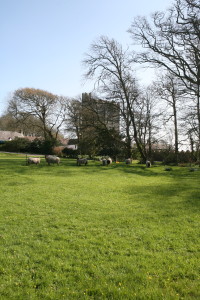 Hello, I write this post as the sounds of lambs and bird song resonate through my open window, which I wish I could share with you! This is my first blog and the first of many posts to come (I hope)! I can tell you it feels equally exciting for me, as it is daunting. It feels like a huge white, blank canvas- clinical and perfect and I must add something impressive to it. I researched some advice for writing 'your' first blog post and it said: "it may help to begin a post by imagining you are writing a letter to a close friend." Here goes…
It is astonishing to think that I have been living in Ireland for two years already. Two summers ago I hopped across the 'pond' with the ideals of a loved up 22 year old along with the contents of my student house (this took x2 car trips).
I am only now, just beginning to weave my thread into what feels like an expansive, delicate tapestry that I was little prepared for. Moving a country in my opinion is a strange and ever changing process that will be a life-long challenge.
Leaving my roots was the hardest of all. It was inevitable that my moving would create a physical and emotional distance between me and my wonderful family and friends (I hope this blog might make the distance a little smaller!).
Re-sewing my-self in a new environment forces me to try to find equilibrium. I have to find a balance that nourishes my own desires and respects the setting I now inhabit. This is easier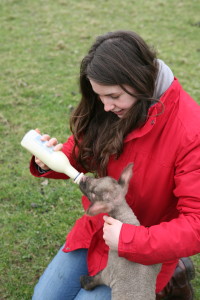 said than done yet I have begun a process that has been and will continue to be enriching, mysterious and on occasions down right tough! I believe Ireland can become my oyster with the support from my nearest and dearest and the help from my new Irish friendships.